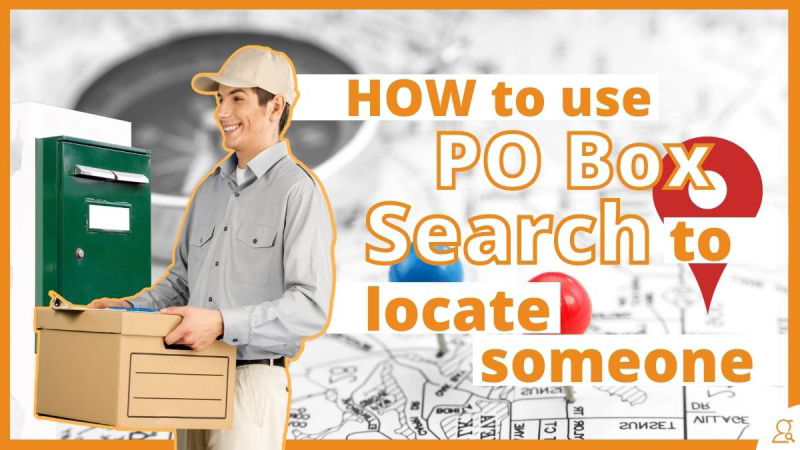 Mar28
How to Use PO Box Search to Locate Someone
A PO Box search allows you to find individuals who are difficult to locate. There are a number of ways you can do a PO Box search. It just depends on what information you need and how much time you have.
In this article, we share some tips and tricks you can use to make the most out of any PO Box information you might have. You might also find other address lookup tools you can use for future needs!
How PO Boxes Work
What is a PO Box?
A Post Office Box, or PO Box, is a service offered by the United States Postal Service (USPS). PO Box service allows customers to receive mail to a locked box at the post office for a fee. PO boxes provide quicker mail delivery, privacy, security, convenience, and mobility.
One benefit is that mail is often delivered to PO boxes earlier in the day than home delivery. PO boxes also prevent customers from having to provide their home address to businesses and other entities. Furthermore, mail and packages delivered to PO boxes are more secure than home delivery. This is because the box can only be accessed by the owner's key.
Who Benefits from a PO Box?
PO boxes are convenient for people who move around often and want to avoid constantly changing and updating their address. They are also safe and convenient for people who travel frequently and aren't home consistently. PO box customers can visit the post office to access their mail on their own schedules. The alternative is letting mail and packages stack up and be left unattended.
Mail isn't always delivered easily, regularly, or accurately to certain areas. So, people who live in remote areas also benefit from having a PO box. Businesses that don't have a physical location or are run out of private residences also commonly use PO boxes.
How to Get a PO Box
To rent a PO box, all you have to do is choose a location, choose a box size (XS-XL depending on availability), set up a payment plan, and complete an application. The application process includes verification of the applicant's identity and current permanent physical address of residency or business.
Applicants must provide a physical address on the application for a PO Box. Therefore, PO Box addresses can be traced to physical home and business addresses. This is good news if you are trying to locate someone with just a PO Box address.
How to Find and Verify Physical Addresses
USPS Address Verification
USPS address verification helps you make sure that a postal mailing address is valid and accurate. Enter a full address to verify its validity and deliverability. Or, just enter as much information as you have to get a complete address.
Results include a complete deliverable USPS mailing address, the address type (business, residential, high-rise, PO Box, etc.), and address status (valid, vacant, non-deliverable, apt. missing, etc.). To ensure accuracy, information comes from USPS records.
USPS Address Lookup
A USPS address lookup allows you to generate a list of valid addresses. Just enter a street name and city and state or zip code to get a list of addresses on that one specific street.
Also, you can enter a house number and zip code to get a list of all of those addresses. Or, enter a zip code only to get a list of all street names in that zip code. For a more comprehensive list, enter a street name and state for a list of all cities and zip codes with that street name.
Then, once you have your list of addresses, you can search any of those using a reverse address lookup. And this gets you even more information like owner and landlord details.
Reverse Address Lookup
Use a reverse address lookup to get a name and phone number associated with an address or to get a complete address history. Just enter a street address (zip code optional) to get residents' full names, street address, and phone number and email address if available.
An address history search results in current and previous residents at that address with valid dates, other known addresses for each person, and all known phone numbers. You can also get residents' dates of birth. Information comes from public records, phone books, vital records, real estate records, magazine subscriptions, voter registration, and other proprietary sources.
Request for Change of Address or Boxholder Information Needed for Service of Legal Process
General Inquiry
If you want to try to get physical address information from a PO Box search yourself, you can request disclosure of a Request for Change of Address or Boxholder Information Needed for Service of Legal Process form. If you don't have a legal reason for requesting the information, you can only get the address of the specific individual in question, not other family members or individuals whose name may appear on the change of address form.
When completing a PO Box application, only one adult can be listed as the box holder. So although multiple users can be added to the application, you will only be able to get information for the official box holder this way.
And of course, an individual's address may be withheld to protect his or her personal safety. If an individual has filed for a protective order, the address may not be disclosed. The exception is if the request is pursuant to a court order and on the advice of counsel.
Alternatively, you can also send a letter to the address you have if you have an outdated address for someone. Under the return address, write, "Return Service Requested. Do Not Forward." If the person you're trying to locate has filed an address change with the post office, you will get the letter back with the new address.
Legal Inquiry
If you are serving legal process (empowered by law, an attorney, or a self-representing party), complete Exhibit 5-2b or submit a document in the same format. Requests via facsimile from process servers are acceptable.
If you run into any issues using any of these methods, you don't have the time or access to the necessary information, or your PO box search comes up short, you can also hire an investigator to find the information for you.
Reverse PO Box Search
If you are looking for someone's physical address but only find a PO Box address, use our Find Forwarding Address from PO Box Number service. PO Box holders must provide photo identification and proof of physical address or alternate mailing address. Therefore, professional researchers are able to find the forwarding address for a PO Box in question.
To locate the forwarding address or physical address associated with the PO Box number hosted at a US Post Office, provide the Box holder's full name (or business name), box number, zip code, and any other information that might assist the investigator's search.
Placing an order for this search hires a private investigator to conduct an in-depth, real investigation to locate the forwarding address or physical address associated with the PO Box number. The average turnaround time is about three days, but this is still quicker than requesting return service via mail.
Conclusion
The information you need is out there, and we can help you get it. So whether you want to generate a list of valid addresses, verify accuracy and deliverability of an existing address, or find a physical or alternate address associated with a PO Box, just plug in the information you have and search! There are many ways to get the information yourself, but if you don't have the time or are looking for someone particularly hard to find, hire a professional investigator to take care of your PO Box search. Try it today!
https://www.searchbug.com/info/wp-content/uploads/2022/03/How-to-Use-PO-Box-Search-to-Locate-Someone-1-1.jpg
675
1200
Amber Iven
https://www.searchbug.com/info/wp-content/uploads/2019/12/SearchbugLogo500x197-400x108.png
Amber Iven
2022-03-28 08:00:00
2022-04-06 10:13:16
How to Use PO Box Search to Locate Someone