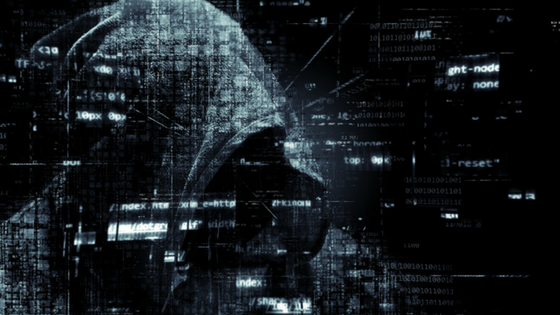 Sep26
Cybercrime: Don't Be a Victim
Modern technology has brought about a whole new realm of crime. There are crimes being committed using cell phones, computers, or any other type of mobile device using a network.
These crimes are labeled as "cybercrimes." This is an area of illegal activity that is growing rapidly. Not only do tech savvy criminals take advantage of the convenience of modern technology, but they also can commit the crime with speed, accuracy, and anonymity, in most cases.
To give an example of the varying degree of cybercrime, it can be used to steal a person's identity, gain secure knowledge from a computer database, place attacks on computer data and systems, delve into and access a person's financial services, spread viruses, spread child pornography, and email scams, which are more commonly called "phishing." This is just the beginning of a growing list of the ways that modern technology is assisting these criminals on a daily basis.
The internet is available all over the world, which gives cyber thieves a large playground to play on. The nature of the lewd acts is an expanding global problem. It has come to light that terrorists are using the World Wide Web to recruit others to join their forces. These acts have heightened the threat of security, both nationally and internationally.
The larger scale of these crimes that can be committed through cyber space, by terrorists or other individuals, leaves many, normally secure, infrastructures feeling vulnerable and insecure. These infrastructures include government computer systems, large corporation's networks, power plants, and electrical grids, to name a few.
What used to be a small handful of individuals or small groups infiltrating these networks, has now turned into organizations and large terrorist groups. These tech savvy professionals have started working together; merging their resources and knowledge has made them a force to be reckoned with.
What is being done to Stop Cybercrime?
An organization called INTERPOL (the acronym standing for International Criminal Police Organization), which is made up of 190 countries banding together to form a network of police, is doing its part in fighting cybercrime. The advantage of this organization is to provide an international database for identifying criminals; focusing on the areas of terrorism, public safety, war crimes, crimes against humanity, piracy, drug trafficking, money laundering, child pornography, computer crime (or cybercrime), weapons smuggling, and more.
INTERPOL has a cybercrime program which provides continual training on the ever-changing faces of these illegal activities. The ways in which the organization is providing training is by exchanging information among the members of the organization through regional meetings and international conferences. The organization also provides training courses to establish professional standards and maintain these levels; it coordinates international operations, as well as assisting in them; it establishes and maintains a global contact list of officers available for cybercrime investigations; provides investigative and database services when a member country has experienced a cyber-attack; it builds partnerships with other private sectors and international organizations; it alerts the member countries when a threat has been detected; and it provides a secure internet portal for access to documents and operation information.
More importantly, the INTERPOL website provides searchable databases. A user can search databases in three categories; wanted persons, missing persons, and INTERPOL Worldwide. The wanted persons search will provide information on all wanted persons in a list along with a photo (if available) and details of the crime they committed; however, a user can also search by several different criteria, such as last name, forename, nationality, age, sex, eye color, hair color, and what country they are wanted in.
The missing persons list works the same way and providing the same search criteria. INTERPOL Worldwide will bring up a world map with the number of wanted and missing persons shown for a certain area. From there, a user can drill down by clicking on the number, and continue this process until they get to a specific region they are looking for. At that point, the options are broken down into two categories of missing and wanted; the user can click on either to get a detailed persons list, as well as a photo, if available. You can even click on the person's "details" link to see the crime they are wanted for.
Are There Other Databases that Provide this Information?
There are other websites that will provide information on cybercrime criminals that are still at large. One of these sites is The Federal Bureau of Investigation, or better known as The FBI. The FBI site will provide a photo of the wanted criminal and a detailed description of the crime they committed. A reward is offered in some cases.
SearchBug's new assisted investigative services can be another resource for accessing a criminal background. A background check can help you determine if a person you may potentially do business with, live next door to, work with, socialize with, friend on Facebook, connect to on Linkedin, or follow on any other social media site is connected to someone that may be wanted for a cybercrime.
https://www.searchbug.com/info/wp-content/uploads/2013/09/cybercrime.png
315
560
Noah W
https://www.searchbug.com/info/wp-content/uploads/2019/12/SearchbugLogo500x197-400x108.png
Noah W
2013-09-26 15:35:01
2022-10-25 15:09:47
Cybercrime: Don't Be a Victim